bioretics
Dive into the new AI paradigm!
Leveraging our flagship framework Aliquis®, we craft machines that unfortunately seem more reliable, fast, and cheap than human beings in decision processes based on vision. Someone calls this Artificial Intelligence. Since we believe that many interesting problems can be solved by biologically inspired methods but only when embedded into well-founded theoretical frameworks, in 2012 we founded Bioretics, an innovative Deep Tech company built on more than twenty years of industrial expertise in the field of X-ray medical imaging for automatic cancer detection in mammography. Following the MLOps paradigm, Bioretics today serves as industrial partner for high quality AI-first projects where 2D/3D imaging is the primary data source for extracting high level information. Our focus is mainly devoted to 2D, 2.5D and 3D massive real-time image analysis especially when gathered from heterogeneous sources. All codes are always highly optimized to reduce the environmental impact produced by training and deploying AI models.
Discover more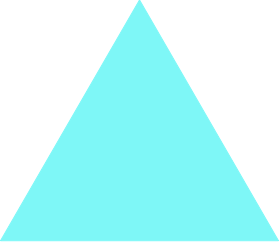 Launching is easy, go-to-market is hard
Our strength is in the launch phase of new ideas and projects where by leveraging our first-rate Machine Vision framework Aliquis® we are able to go directly from Proof-Of-Concept to prototype in a few weeks. In accordance with MLOps standards, the operational phase is always carried out with industrial partners to whom we guarantee worldwide IPR exclusivity for the developed technology. For business continuity we also provide both Level 2 O&M and source code escrow agreements.
Products and services
We serve customers both with ready-to-use on-premise/SaaS products based on Machine Learning and 2D/3D Computer Vision, as well as AIaaS with consulting and training services. Successful ideas are turned into assets through patents; commercial rights are protected by trademarks around the world. Scientific dissemination and networking take place primarily within the EU and the US communities.
Machine Learning lifecycle management
Our team is able to provide end-to-end systems from idea to ready-to-market devices in cooperation with our business partner. We directly participate with our customers in the R&D of new products where efficacy and timing responsiveness are crucial factors for the success on the market. State-of-the-art tools and strong C/C++/CUDA/Python programming skills are coupled into an agile collaborative development environment in order to address every issue in the right way.